Today was Audrey's day.
We've been debating on tubes. We were going to put it off till the Fall but we were able to get her squeezed in this morning and since we were both home, we took advantage of it.
Before she went in:
And after: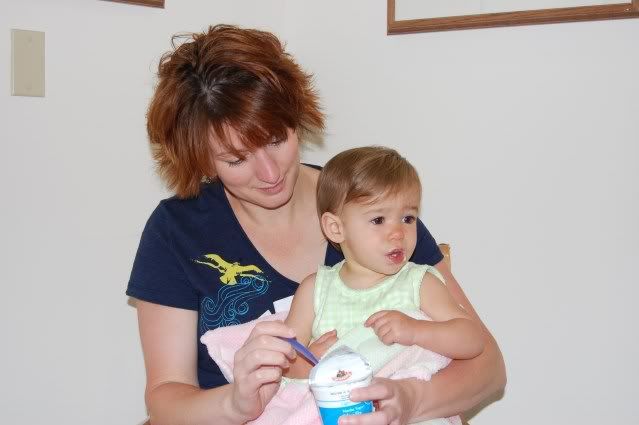 Can't tell the difference right?
She did amazing, Came out smiling. We found out she had double ear infections when we brought her in. The poor girl has probably never heard what the world really sounds like. We've been underwater to her her whole life, she's always been full of fluid.
Nathaniel got this shot of one of her nurses:
What is going on in this picture?