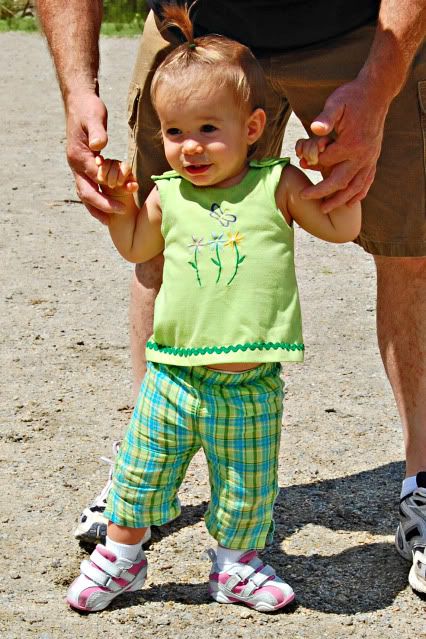 Dan witnessed Audrey taking three steps today for the first time
all by herself
!
She repeated it later for me, they're fast, she's still got some balance work to figure out but she's getting it! Won't be long now.
She's been SO much better since the tubes on Monday. Her personality has taken a huge turn, she's so much more content and happy. She doesn't beg for the pacifier at all like she used to. Her balance is incredibly improved, she's become more trusting of her legs.
The tubes were the best thing we could've ever done for her.