Beautiful weekend we just had. We spent Saturday in Maine at a festival where the band was playing. We packed toys & food and camped out on a blanket for the day listening to the music.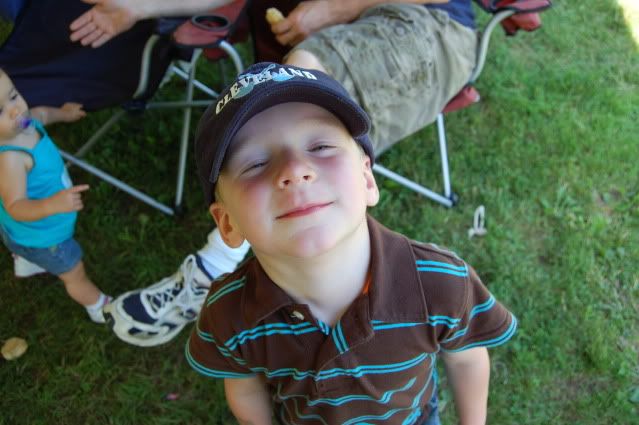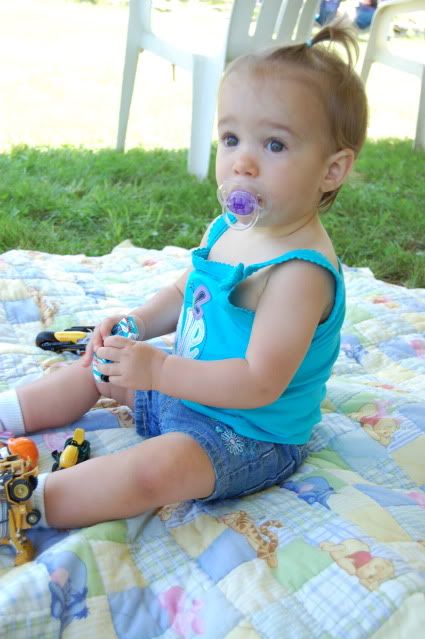 Poor Nathaniel. He was certain he'd be able to get on stage & play 10 songs with the band.
He even brought his own guitar.
Much devastation followed which could only be cured by bubbles.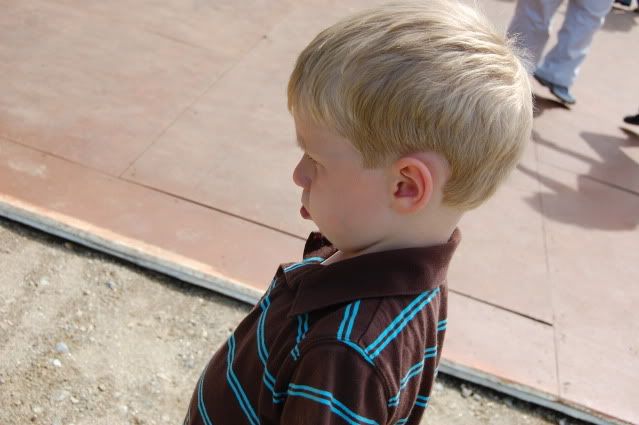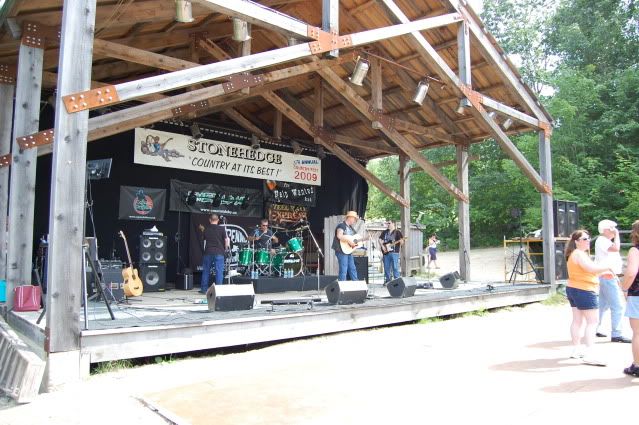 Sunday, Dan headed back to Maine to play again at the festival. The kids and I journeyed to Hillsboro for a Balloon festival. The drive there reminds me of why I love New Hampshire so very much. Gorgeous mountains along the ride, vibrant green trees the whole way. It's only a 45 minute right but yet we had to make 2 potty stops. We really have to get
someone
better car trained.
So I've never been to a balloon fesitval. I couldn't wait to get there, lay on the big blanket with toys just watching the balloons go up & down all day. We pulled in, paid our $5 in parking and saw NO balloons. HUH?
We walked down to the field and asked someone that looked that they first of all worked there and secondly, spoke English and were informed that they only do balloons at 6am and
maybe
again at 6pm, weather permitting.
You've GOT to be kidding me.

We salvaged the rest of our time there, I spent another $15 for tickets and we blew through a few carnival rides.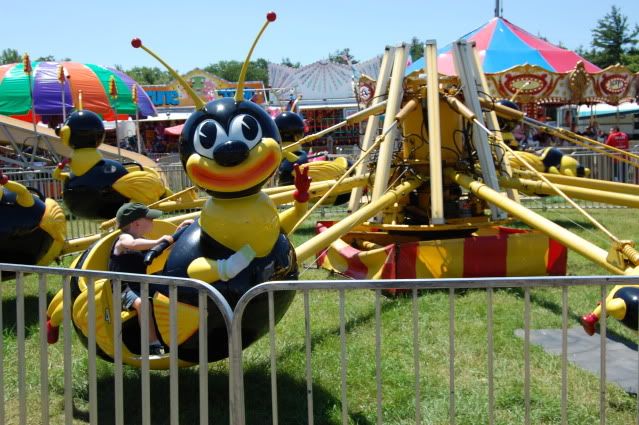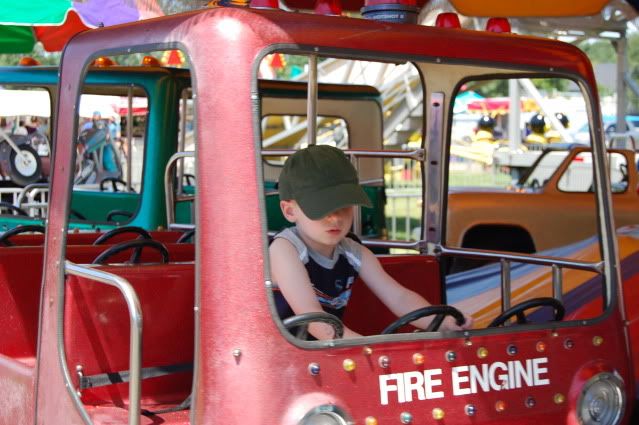 It was at this point, I told him ONE MORE RIDE and we had to leave. What did he pick? The scary clown house. He said he'd be brave & go through it all by himself, which was fine but as soon as he got to the stairs, he wanted help. So it's me, the stroller, my big bag, camera, a fidgety Audrey vs. 3 year old and clown house.
They won.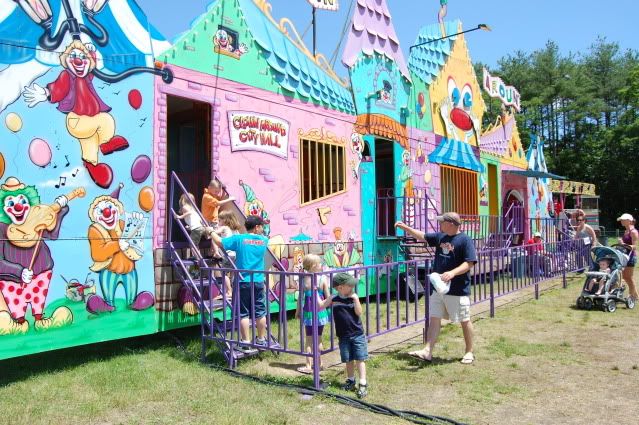 I ditched the stroller put the camera & big bag over my shoulder & neck, fidgety one year old on the hip and we started to make our way through. This thing had cables you had to crawl through, spinny things you had to hop on & off of. Chains hanging from ceiling to floor that you had to squeeze though. It seriously was NOT meant for me, my gear & child.
The end was the best. You had to make it through the rolling barrel. Nathaniel froze. So on goes the bag, I sat & spun for a while - not letting Audrey hit the floor, and then made it through to the other side. PHEW! The carni guy gave me the thumbs up sign.
Thanks for the help buddy.
Nathaniel figured it out & scooted through then begged to go through again, BY HIMSELF of course. He's brave now, you know. But it was time to go, we were out of tickets and needed to reclaim the rest of our day away from the smelly carnival. Bring on the tears.
So now he's crying because we had to leave & she's crying because she didn't want to be in the stroller. I'm sure we were quite the sight to see.
The only thing that could recover any happiness would be a real live firetruck!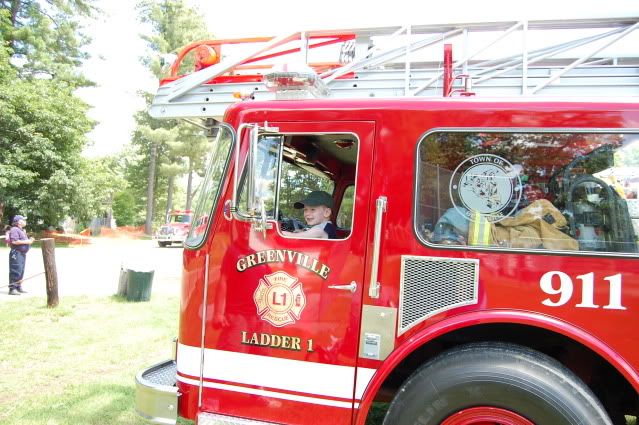 We spent the rest of the afternoon at the park, with an old friend. Playing on the playground, picnic lunch, ice cream, animals & lots of running around.