What a rainy day. I can't say I don't welcome the rain tho. It's causing us to be productive inside which is something that's felt much neglected since our little
flood
. Our new beautiful washer & dryer was delivered yesterday, they're amazing! Laundry is fun. All the little buttons make fun sounds. I even caught myself trying to play Mary Had A Little Lamb while starting a load of wash earlier today. Now I wish they could just come up with a Folding machine!
We escaped last weekend to the mountains.
Started out as a great day, sun was shining, everyone was happy, ready for fun.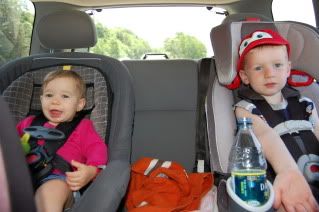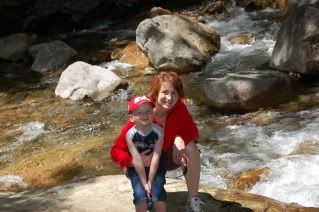 Jumping Rocks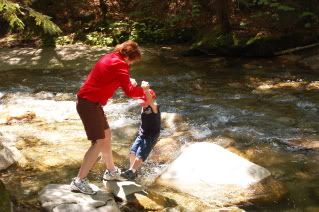 Our tour guide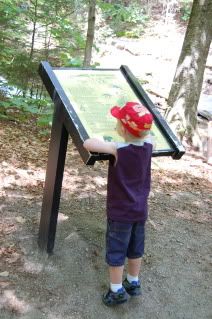 Love the scenery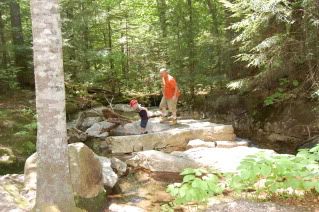 Nathaniel was going down fast, Dan went in for the quick grab. PHEW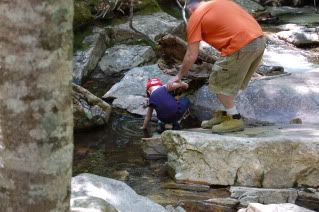 I love New Hampshire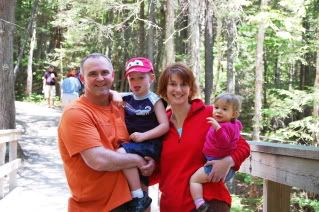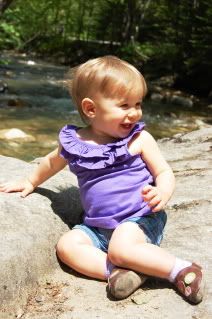 Sharing a quiet moment together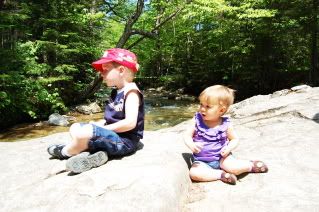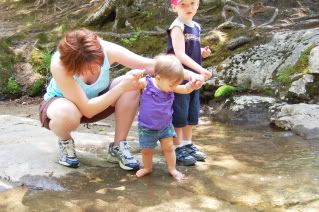 Once a rock collector, always a rock collector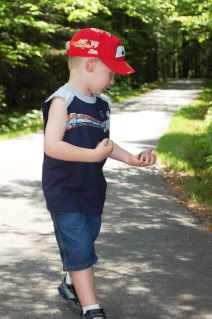 Our friend, Mr Snake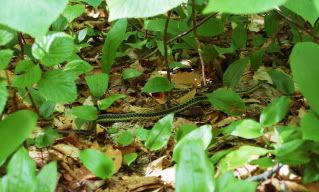 This is where it started to go downhill. He didn't want to walk anymore, she didn't want to ride.
It was about now where we both wondered WHY we didn't keep our double stroller!
The kids got yucky, We were hungry so we turned around for the car. On our way to a restaurant we drove by the former Old Man site.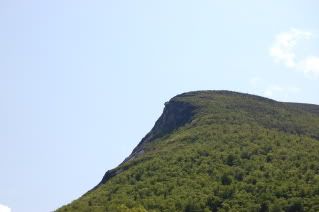 Regardless of how nasty the afternoon turned into with whiny crying kids, It's a wonderful thing to turn around in the car, see two very sleepy kids doing this: