What a fabulous day.
We actually slept till 7am. (No, I will not go on about how we were up from 1am - 3am with awake kids) (No, I will not go on about how I stayed up till 12:30am and that probably wasn't the smartest thing to do). VERY relaxing breakfast. We puttered around the house and then packed up & went for a very long walk around Massabessic Lake. It was beautiful out.
Unfortunately, I didn't have the memory card in my camera so I missed out on a ton of great shots. Lots of leaves, kids running around, laughing, falling, running some more. I have this one shot taken from my phone. Better than nothing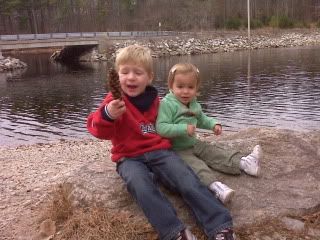 We grabbed lunch and then headed for the real adventure of the day.
Audrey's First Haircut!
I've been putting it off for a while. The sides of her hair aren't quite growing but the back is out of control. She has a very natural mullet. She pulls out barrettes as soon as I put them in and then she just looked like a messy kid.
She handled it very well. There's a little bit of cleanup still to be done but what a difference!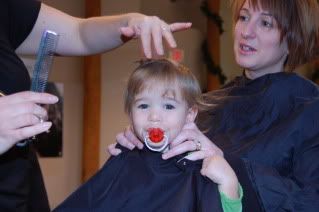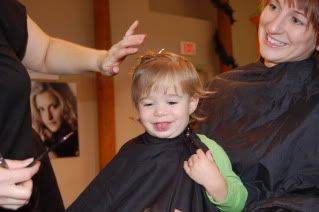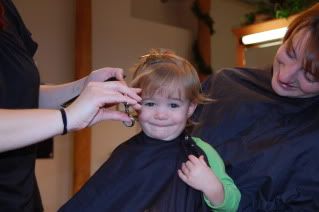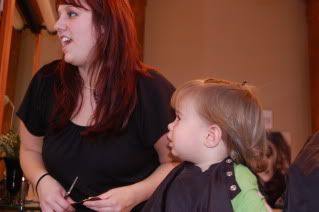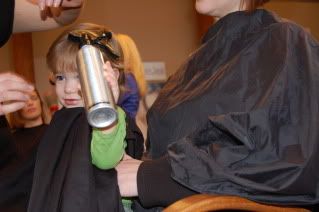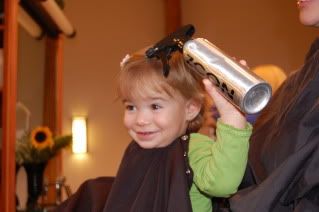 The finished product: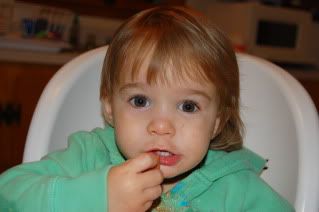 We then headed to the mall to get my phone fixed, get some yummy smoothies and the kids played some more at the indoor play place.
We came home & crashed on the couch before bed & watched the new movie UP.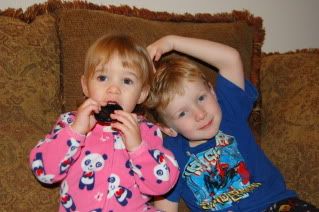 It was a good day. Good night!