While incarcerated at the hospital, we saw the commercial for Chuck E Cheese probably 57 1/2 times. No joke. Each time, Nathaniel would say "i want to go there". And each time, we would say "Ok, If you get ALL better, we'll go very soon". After all, how can you resist someone who looks like this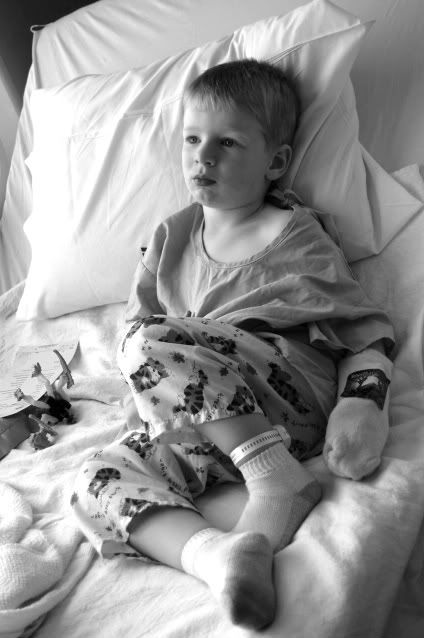 So he got better, was back in school by Friday. But I'm really not sure how the words "lets go to Chuck E Cheese" lead to this: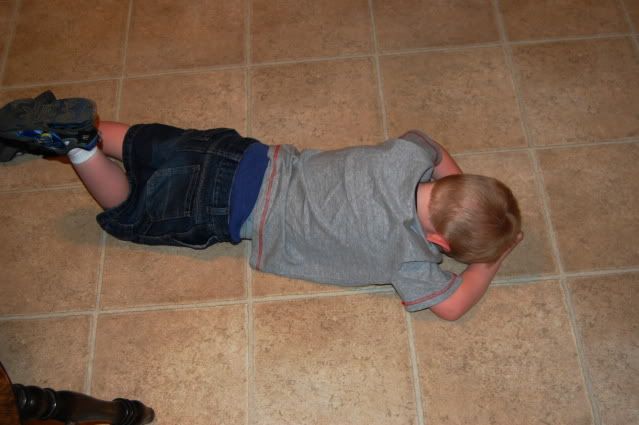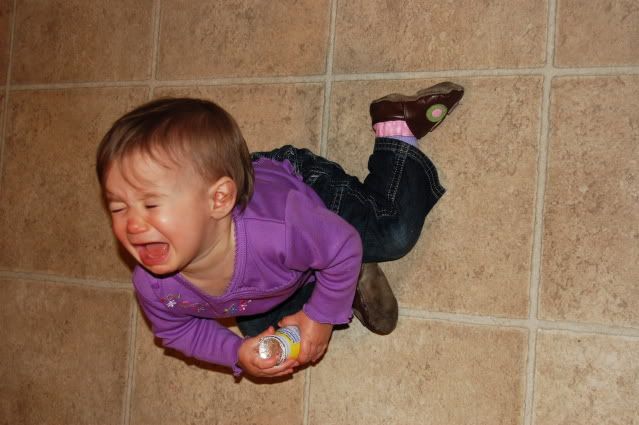 So we finally headed off for a night full of food, fun, noise, games, laughing, dirty kids, yelling parents, and more germs. What more could a kid want in life?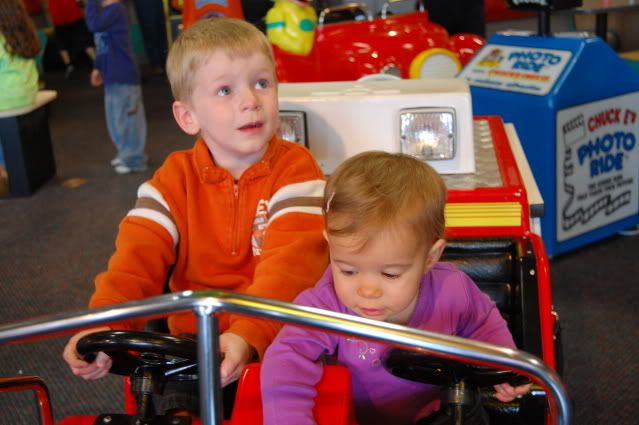 "ppssst, mom, Don't look now, but there's a BIG.CREEPY.PLASTIC.MOUSE sitting right behind me!"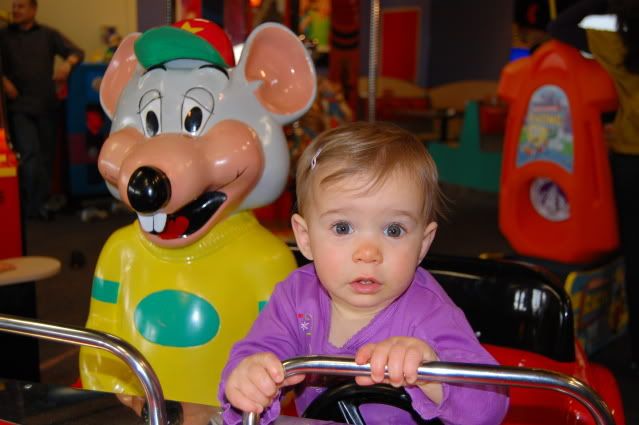 Ride 'Em Cowboy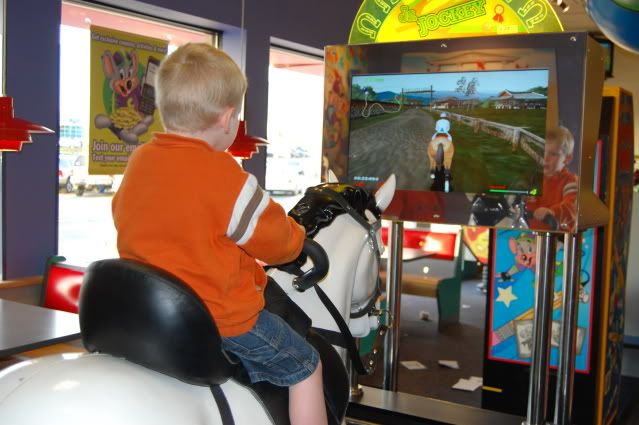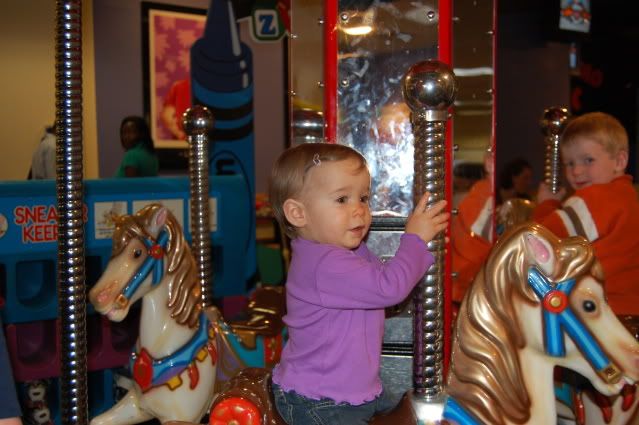 He's certainly looks better don't you think?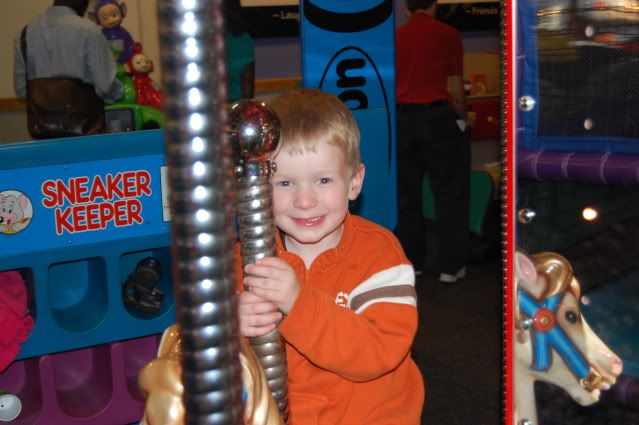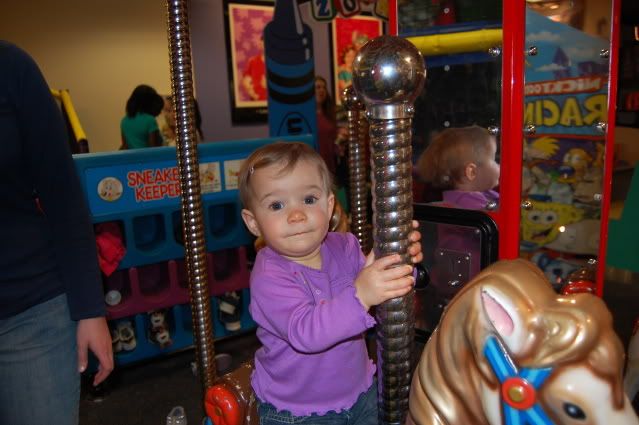 Audrey had her first slice of pizza. My favorite part is her little pinky sticking up - she's so proper.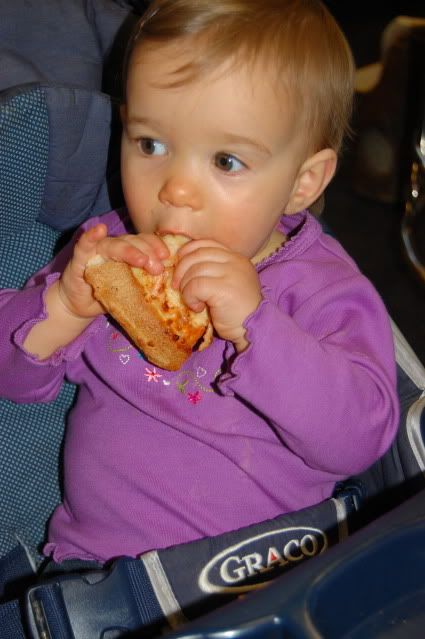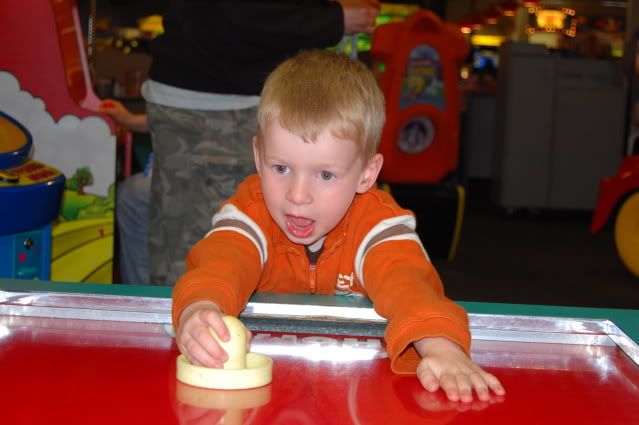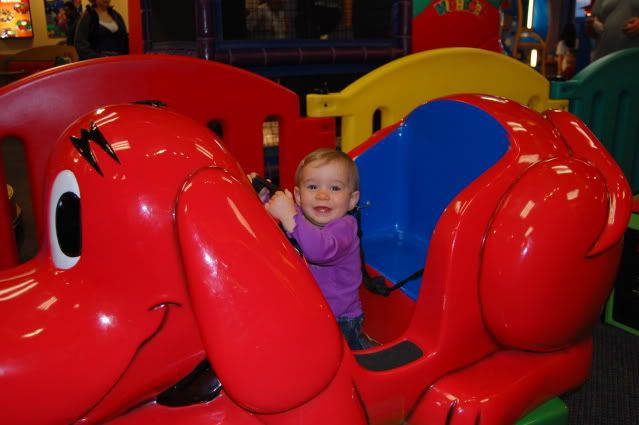 And away they go