Two weekends ago, we went to a tractor fair (yes, in case you were wondering, they really have those here in NH). Nathaniel was in Heaven.
The nice firemen served us lunch & let us play with their toys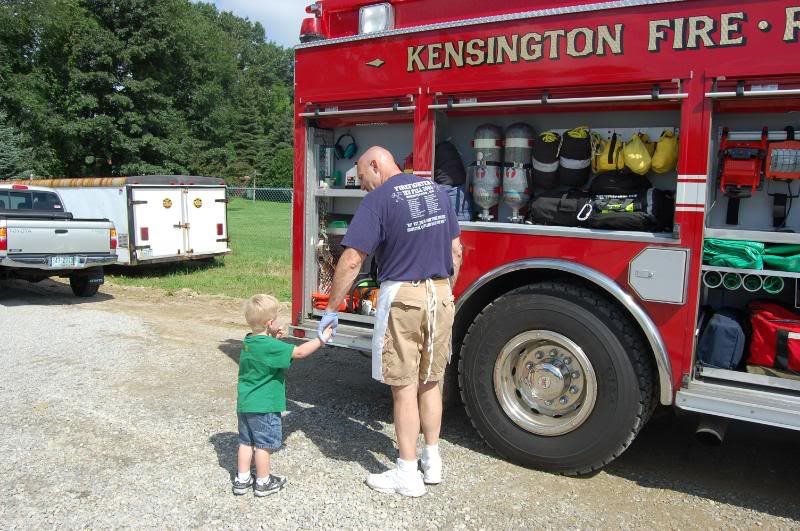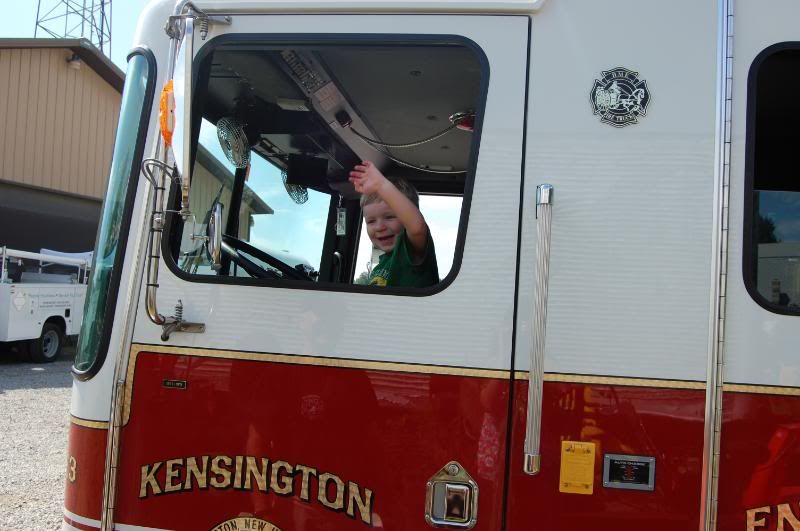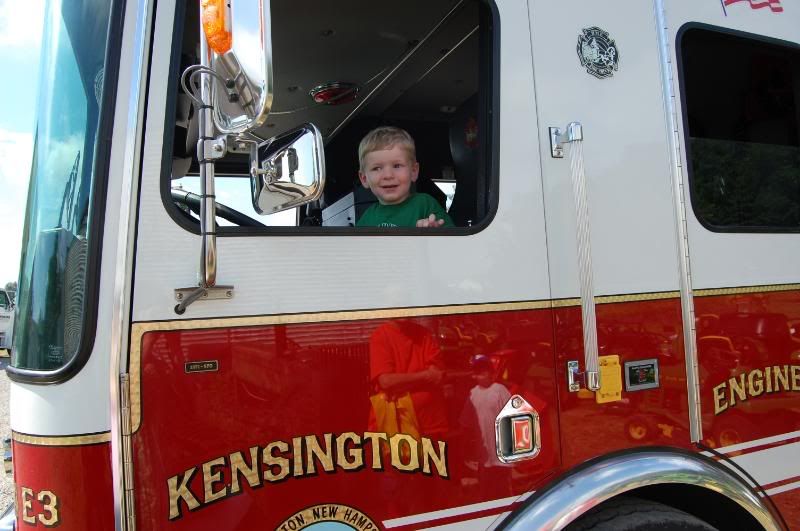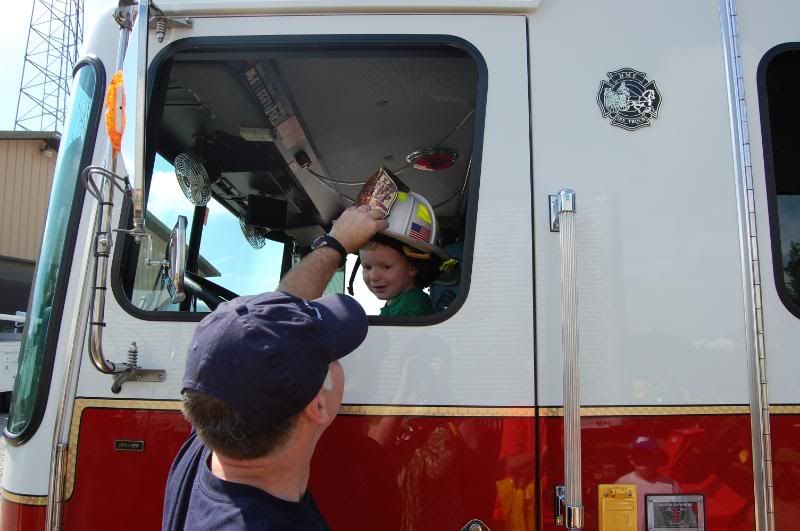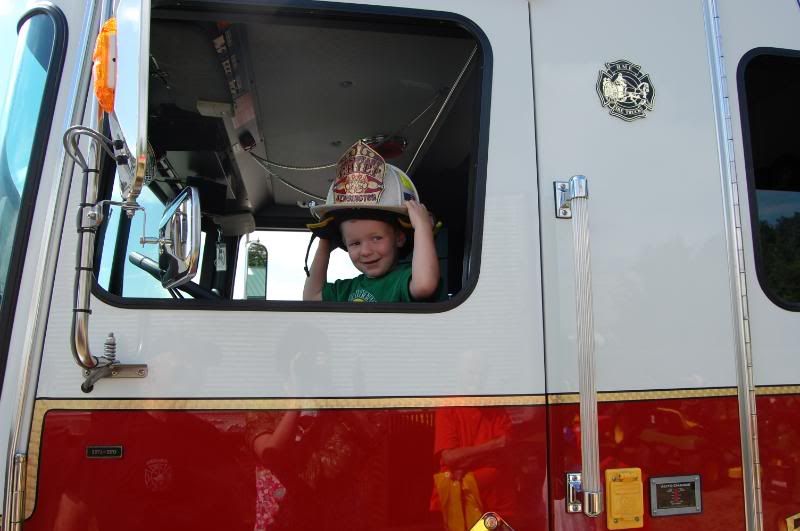 It was time to get to work. Just can't decide which tractor to use!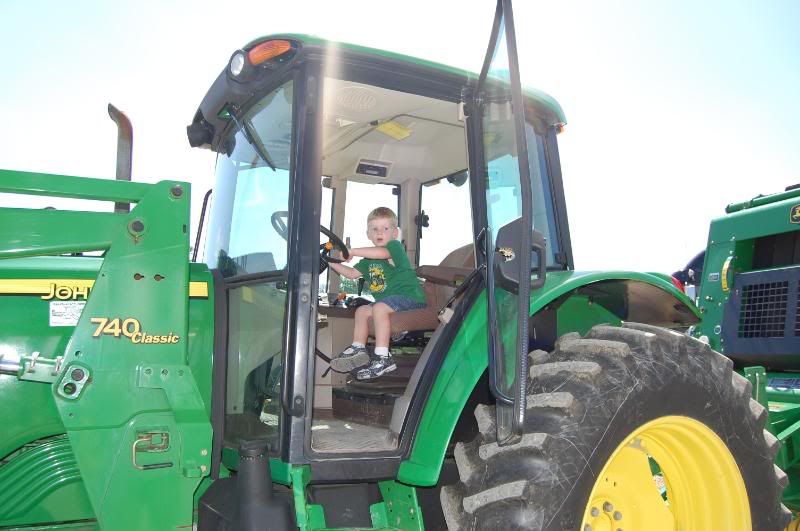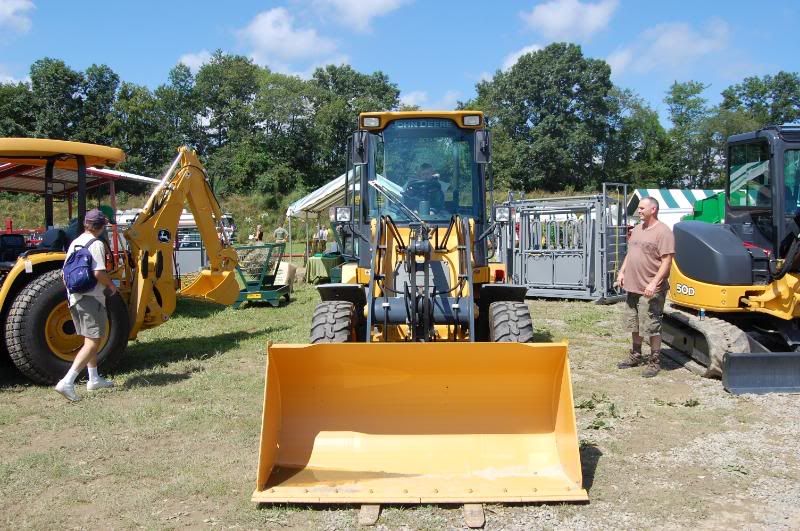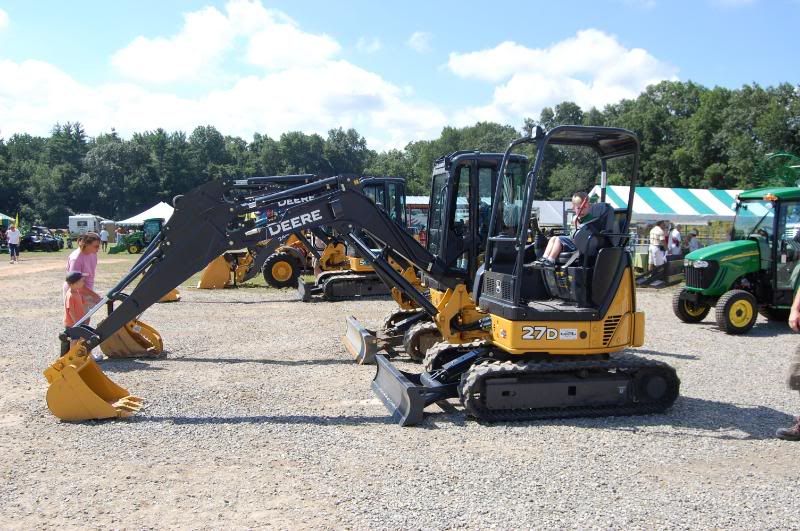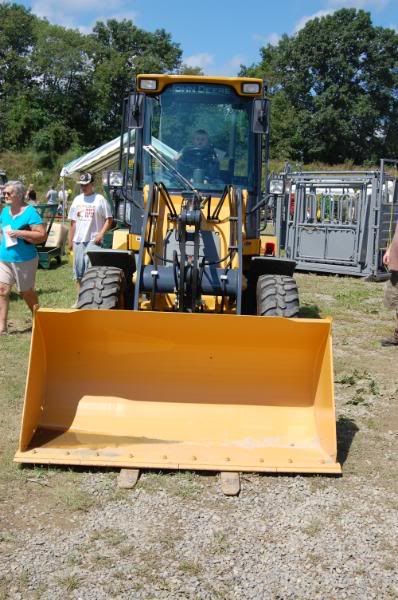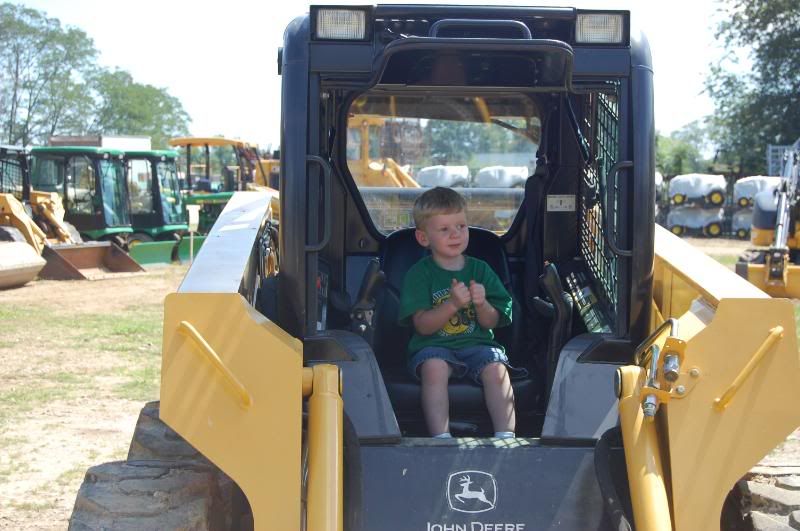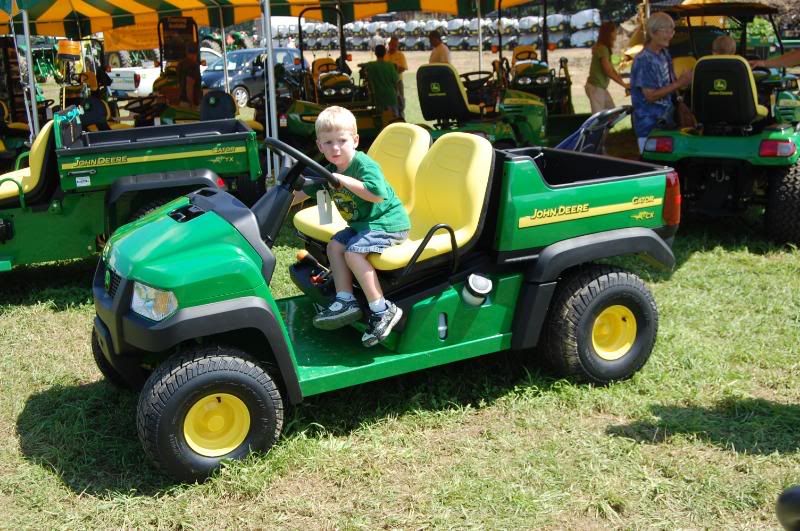 Then we were off to the races!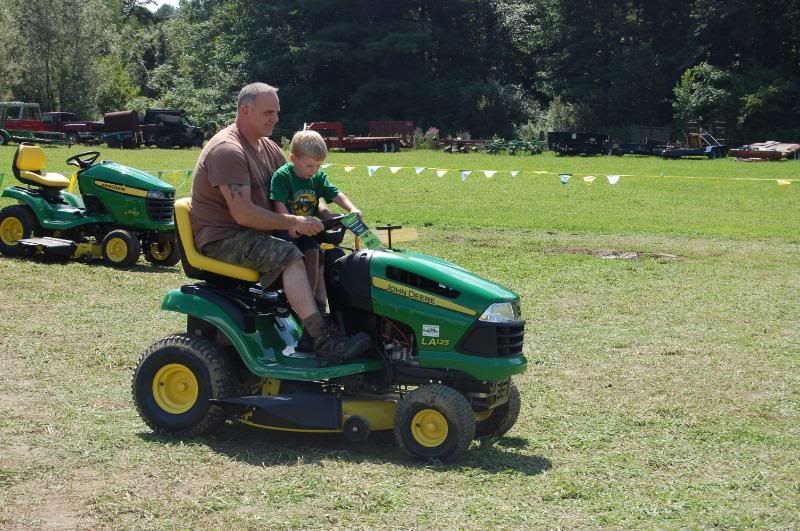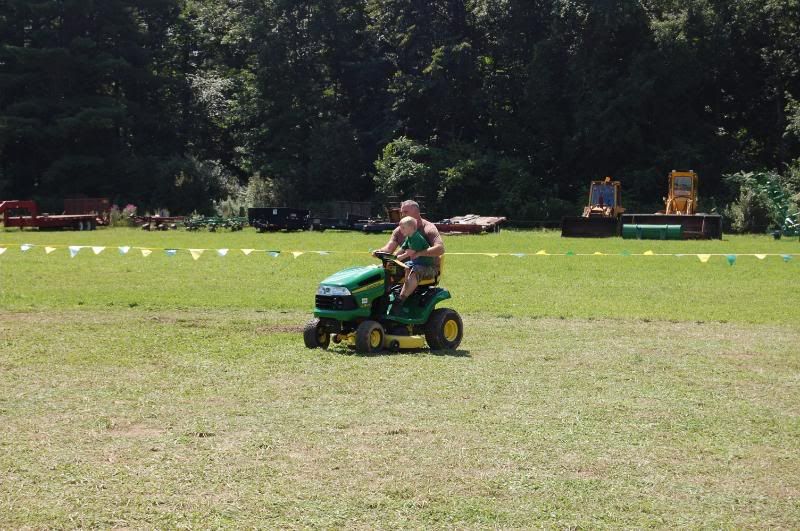 It's going to be a close finish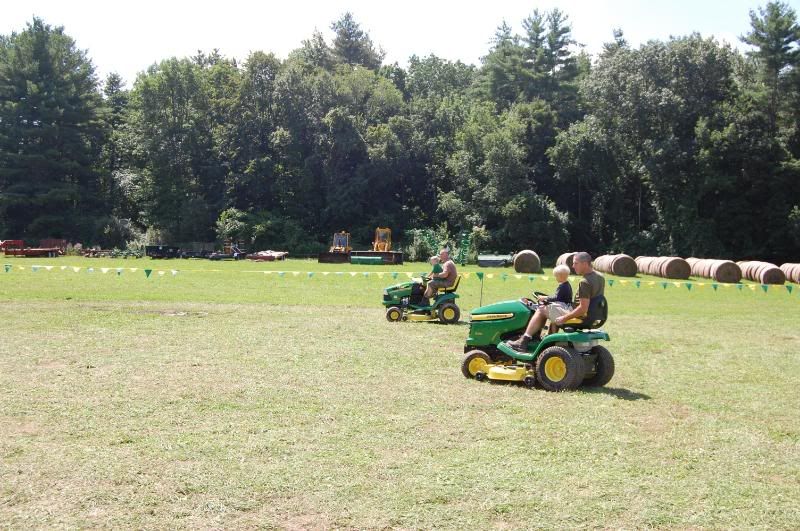 Look how laid back that other guy is, How in the world did he expect to win??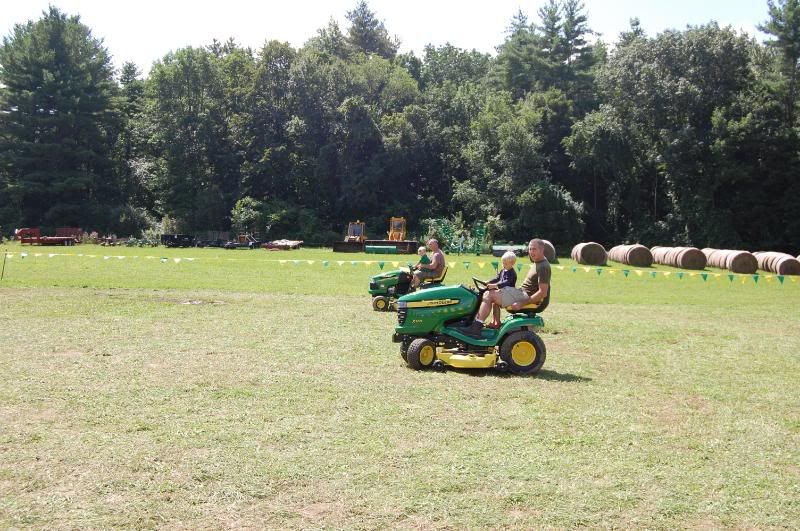 Just when you think we'd done it all, they had a bounce house too!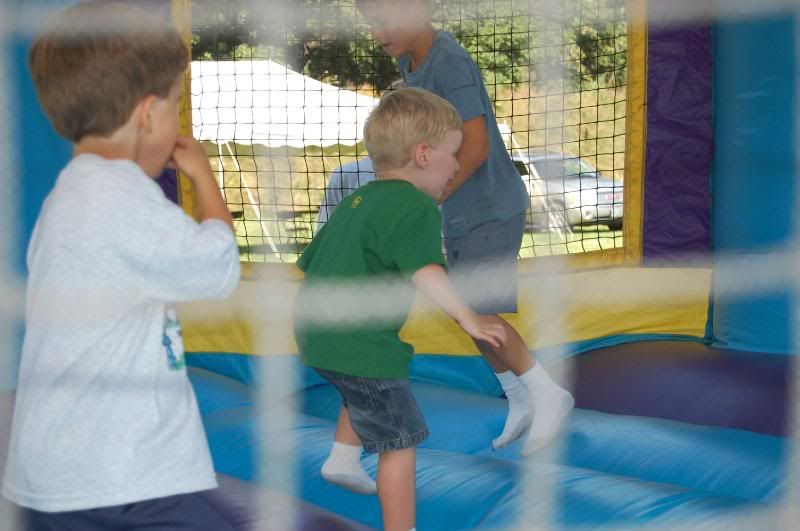 Now where do we go?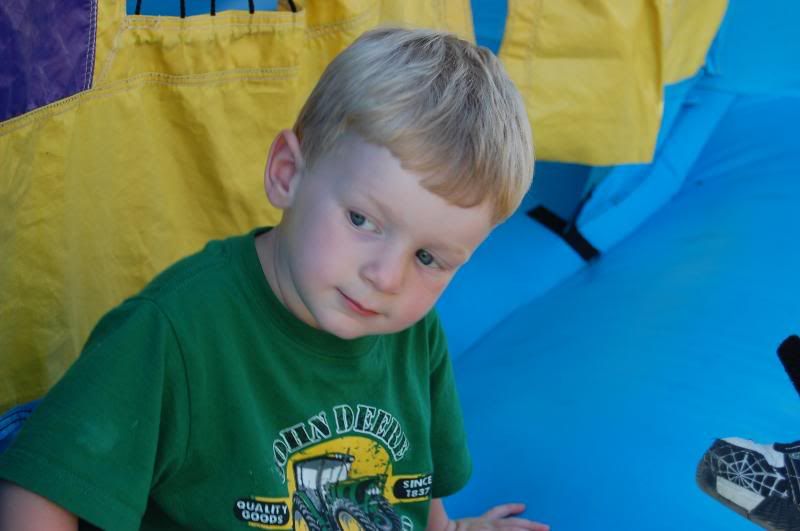 How about we torment some animals!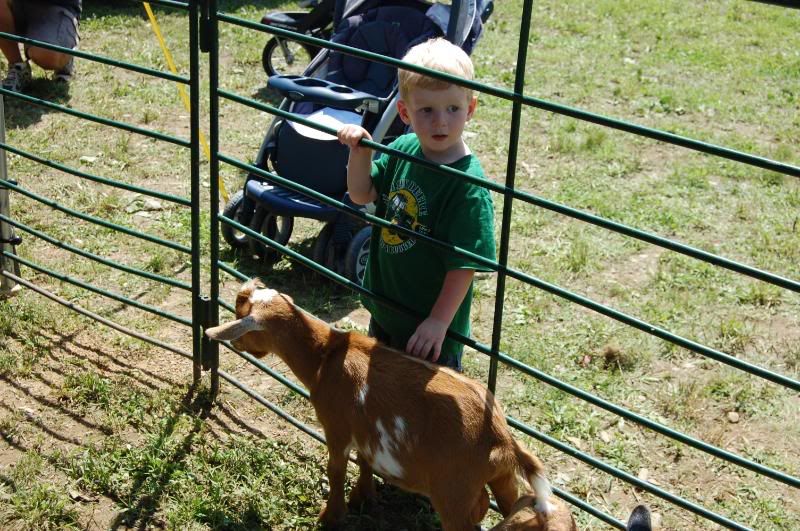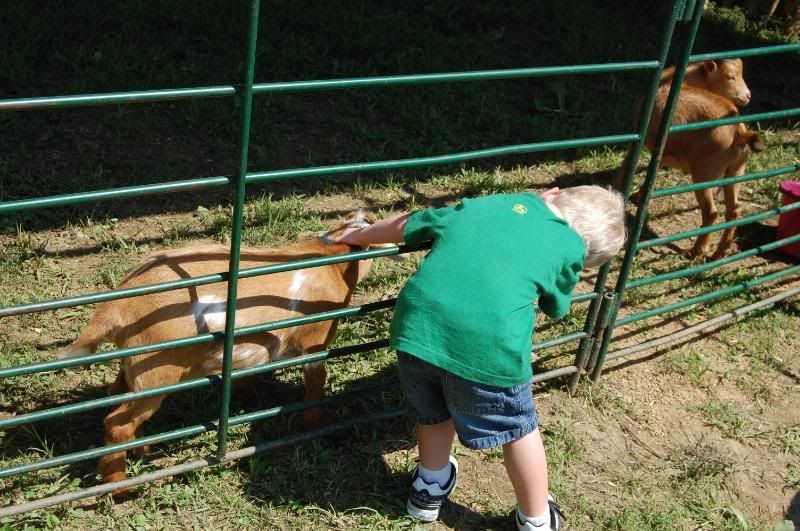 Hi Ho Silver!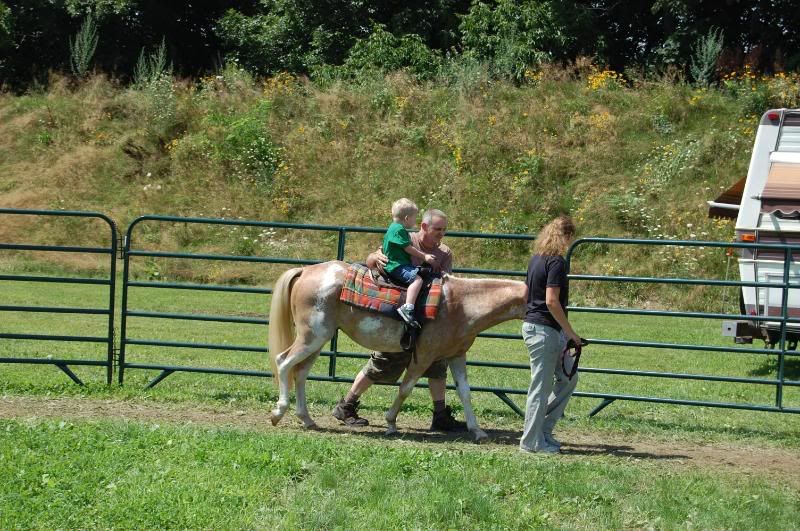 This not so little guy was hanging out on our car when we left.
Had to throw in some girl cuteness too.